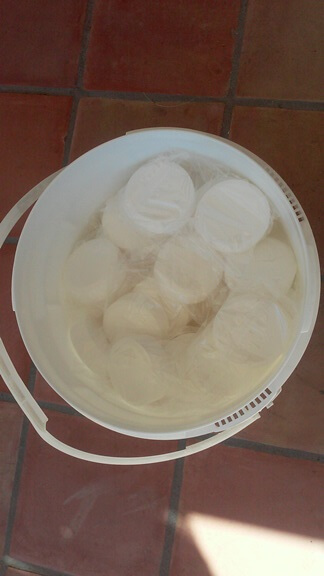 Swimming Pool Chlorine 3inch Tabs
Like most DIY swimming pool owners, I've been debating when I should buy 3 inch Chlorine tablets.
I go through this every year it seems. It happens around March when the temperatures in Phoenix start to rise in the 90s.
I had been shopping around for a few weeks online, but my mind was made up when I found Leslie's Pool Supply was $36 more for a 50 lbs bucket of 3 inch tabs.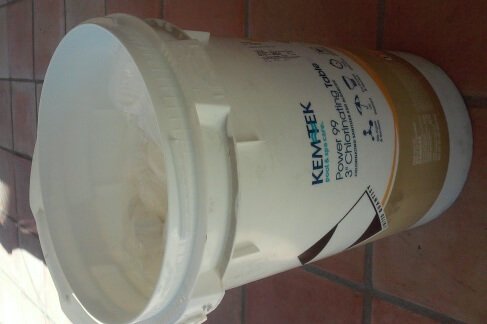 I realize Leslie's tabs might be better quality but $36 more for chlorine tabs was more than I could bare so I ended up buying them online at Amazon for $133 and  I got free shipping with my Prime.
This saved me a hurt back because I didn't have to lug the bucket from the store to my car, then into the trunk, then from the garage to the back yard.
I did however, have to lug the 50 Lbs bucket from the front door to the back yard.
As you can see from the pictures, the tabs are Kem-Tek Power 99 3 inch Chlorinating Tabs. And they are individually wrapped.
Other pool chemicals on my shopping list:
Kem-Tek 26449048231 10-Pack Super Shock Quick 20 for Swimming Pools
Kem-Tek KTK-50-0006 Pool and Spa 60-Percent Concentrated Algaecide, 1 Quart
Natural Chemistry 5131 Pool Perfect Concentrate and Phos Free Pool Cleaner, 3-Liter
Buy Chlorine Tablets
For more information about the Kem-Tek 3inch chlorine tabs or the other items on my list >> click here to check them out at Amazon.